Welcome to our website "Science ka Mahakumbh". A INTERESTING FACTS be published here on a daily basis with exclusive content. The questions posted here will be helpful in various upcoming competitive exams and daily life.
Merry Christmas 2022 : History of Christmas Tree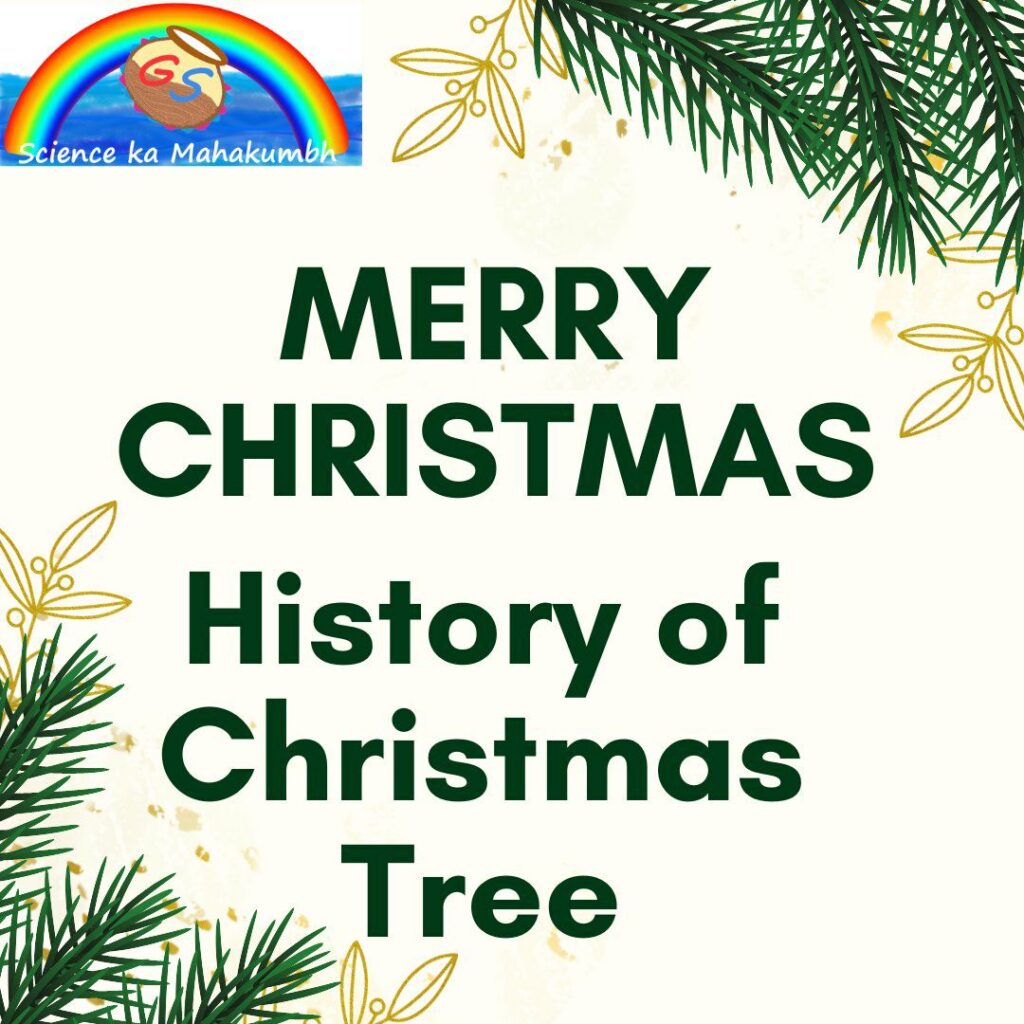 The Christmas tree is considered a symbol of the continuity of life. It is believed that by decorating the Christmas tree, children live longer. For this reason, the Christmas tree is decorated on Christmas Day.
About the Christmas tree, It is believed that Jesus Christ was born under the Christmas tree in the stables of Jerusalem and it was here that angels from heaven greeted his parents. Because of this, tree is decorated with lights every year on Christmas.
The tradition of decorating the Christmas tree on Christmas and keeping food items in it started in Germany. At the same time, in the 19th century, the Christmas tree started being decorated in England as well, then gradually the tradition of decorating Christmas started in many other countries. It is decorated beautifully using candles and toffees, bells, and different colored ribbons. It is believed that keeping it in the house keeps evil spirits away and positive energy flows in.