The questions based on CURRENT AFFAIRS are as follows: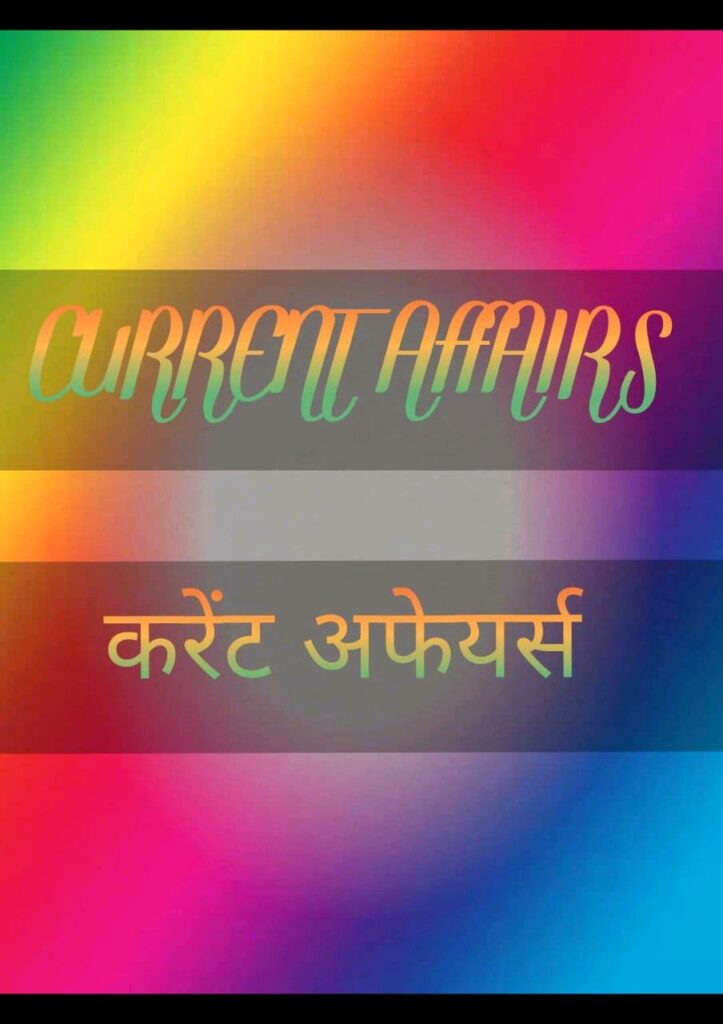 Q. With which country India has proposed to establish transmission interconnection – Maldives
भारत ने किस देश के साथ मे ट्रांसमिशन इंटर कनेक्शन स्थापित करने का प्रस्ताव रखा है – मालदीव
Q. Who has recently won the Laureus World Sportsman of the Year book – Max Verstappen
हाल ही में लॉरियस वर्ल्ड स्पोर्ट्समैन ऑफ द ईयर पुस्तक किसने जीता है – मैक्स वेरस्टेपेन
Q. With which bank has Maruti Suzuki India recently signed an agreement – Indian Bank
मारुती सुजुकी इंडिया ने हाल ही में किस बैंक के साथ समझौते पर हस्ताक्षर किया है – Indian Bank
Q. Where will the 12th Ministerial Conference of WTO be held – Geneva
WTO का 12वां मंत्री स्तरीय सम्मेलन कहाँ आयोजित किया जायेगा – जिनेवा
Q. Prime Minister Narendra Modi has recently inaugurated a community radio station for livestock farmers – Dudhvani
प्रधानमंत्री नरेंद्र मोदी ने हाल ही में पशुपालकों के लिए सामुदायिक रेडियो स्टेशन का उद्घाटन किया है – 'दूध वाणी'
Q. Which state government has recently started the project to promote music – Meghalaya
किस राज्य सरकार द्वारा संगीत को बढ़ावा देने के लिए हाल ही में परियोजना शुरू की गयी – मेघालय
Q. Where did Prime Minister Narendra Modi inaugurate the 'Raisina Dialogue 2022' dialogue –
प्रधानमंत्री नरेंद्र मोदी ने 'रायसीना डायलॉग 2022' संवाद का उद्घाटन कहाँ किया – नई दिल्ली
Furthermore, you can visit other subject pages for more questions.