The questions based on CURRENT AFFAIRS are as follows: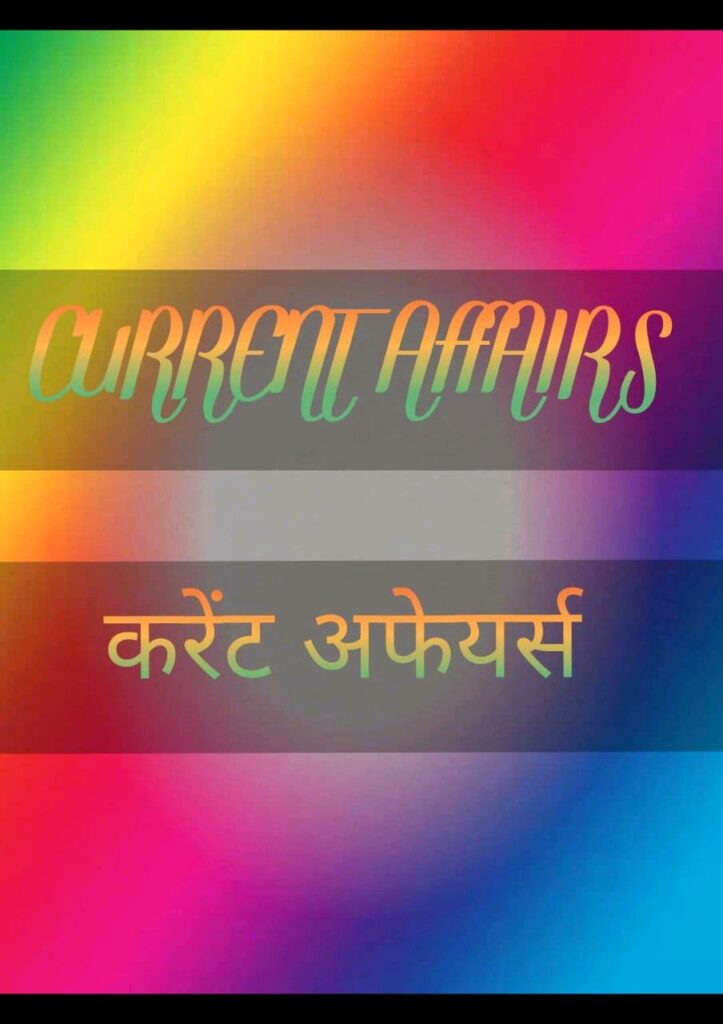 CURRENT AFFAIRS

Q. Which Indian players have been included in the "Five Best Cricketers of the Year" for 2022 by the cricket magazine Wisden Almanack – Rohit Sharma and Jaspreet Bumhrah
क्रिकेट पत्रिका विजडन अल्मनैक ने भारत के किन खिलाडियों को 2022 के लिए "वर्ष के पांच सर्वश्रेष्ठ क्रिकेटरों" में शामिल किया है – रोहित शर्मा और जसप्रीत बुमराह
Q. Who has been appointed as the chairman of NITI Aayog – Suman K Berry
नीति आयोग के चेयरमैन के रूप में किसे नियुक्त किया गया हैं – सुमन के बेरी
Q. Emmanuel Macron has been re-elected as the President of which country – France
इनैनुएल मैक्रों को किस देश के राष्ट्रपति के रूप में फिर से चुना गया हैं – फ्रांस
Q. Who has acquired Twitter for $44 billion – by Elon Musk
किसने 44 बिलियन डॉलर में ट्विटर का अधिग्रहण किया है – एलन मस्क ने
Q: Where was the book titled Missile Life recently released in April 2022 – China
अप्रैल 2022 में मिसाइल लाइफ नामक पुस्तक का विमोचन हाल ही में कहाँ किया गया – चीन
Q. Who has been reappointed as the new chairman of Tata Sons – N Chandrasekharan
किसे टाटा संस के नए अध्यक्ष पद पर पुनः नियुक्त किया गया है – एन चंद्रशेखरन
Q. Posoco has recently tied up with which IIT for research – IIT Delhi
Posoco ने शोध के लिए किस IIT के साथ हाल ही में समझौता किया है – IIT दिल्ली
Q. Who has become the 5th richest person in the world – Gautam Adani
दुनिया के 5वें सबसे अमीर व्यक्ति कौन बने हैं – गौतम अडानी
Q. Recently where has Prime Minister Modi unveiled a 108 feet high statue of Hanuman ji – Gujarat
हाल ही में प्रधानमंत्री मोदी ने हनुमान जी की 108 फीट ऊंची प्रतिमा का अनावरण कहाँ किया है – गुजरात
Q. Which country has successfully tested Iron Beam – Israel
किस देश ने आयरन बीम का सफलतापूर्वक परीक्षण किया है – इजराइल
Moreover, to read more questions of CURRENT AFFAIRS , keep visiting our website.
Furthermore, you can visit other subject pages for more questions.